HD recibe a miembros de la
Red Legal Iberoamericana
Wednesday March 20th, 2019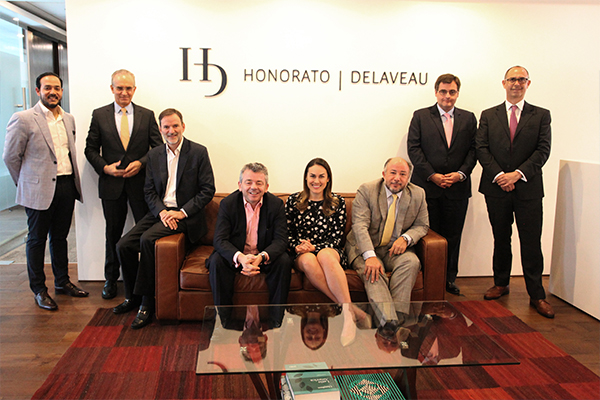 Hoy se reunieron en las oficinas de Honorato | Delaveau, la Red Legal Iberoamericana  en el marco de la Primera Versión de la IBA "Mergers and Acquisitions in Latin America: Challenges and Best Practices in the Era of Compliance".
En la ocasión participaron los principales socios de España, México, Panamá, Costa Rica, República Dominicana, Colombia, Paraguay, Ecuador, Perú y Chile, quienes conforman un grupo de prestigiosas firmas de abogados líderes en la región.
Esta organización actualmente está presente en 18 jurisdicciones alrededor del mundo, unidas por su liderazgo, trayectoria y amplio reconocimiento, el cual está respaldado en la experiencia de su equipo legal y la satisfacción de los clientes.